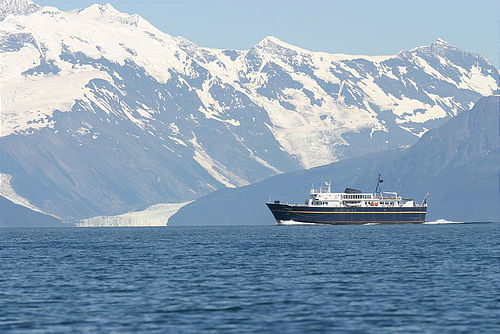 Six of us planned a Fishing/Deer Hunting trip on Green Island located in Prince William Sound. One the way out I stopped to photograph the Bartlett as it passed Barry Glacier. This ship is used as a ferry between Whittier, Valdez, and Cordova. I just heard on the radio the Bartlett is for sale on EBay with a starting price of $300K.
I stopped at Smith Island to look for deer sign and photographed these Sea Otters. This image is cropped because I did not get very close to them.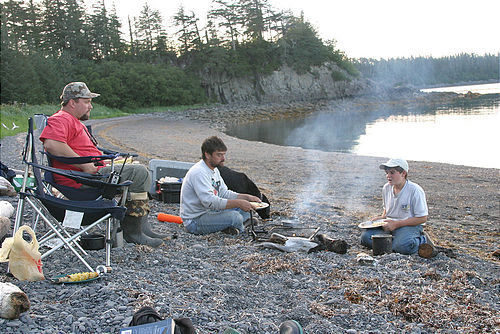 We rented the Green Island cabin for four nights. It has a great beach for campfires.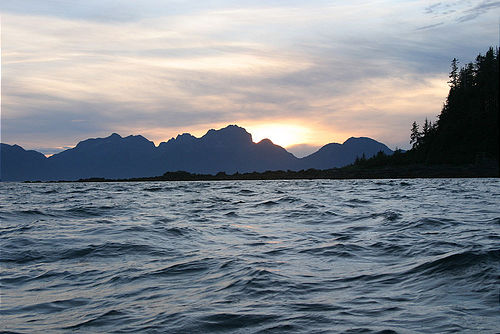 Sean and I circumnavigated Green Island before dark looking for deer. No luck but I did photograph this nice sunset. Every night the wind would pick up and whitecap between Green Island and Montague.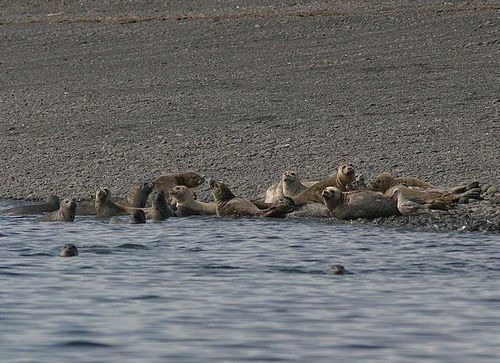 The next day I stopped at Channel Island for a swim. I found these seals on the beach who joined me in the water. They were very curious but kept their distance.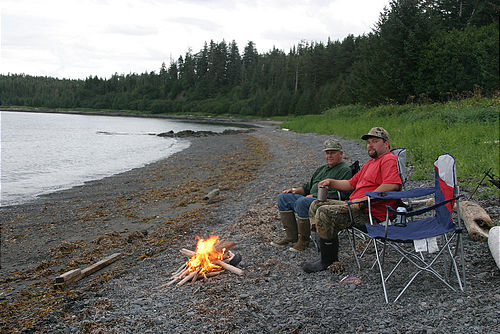 Two of Brad's friends, Dick and Pat joined us. It was their first time here and they had a great time. Dick is from IL and is a great story teller.