Port Townsend Wooden Boat Festival, 2007
Port Townsend is the hub of wooden boat building on the West Coast. Each Sept they hold a Festival with over 200 boats attending and dozens of vendors which I attended for the first time.
We watched this gentleman in his newly built 18ft John Dory sail to shore. This is an Iain Oughtred Design. He said it rows very well but has not sailed it much yet.
The NW School of Wooden Boatbuilding offered a display of their current projects.
Steve Chapin (center) of Point Hudson Boatshop here in the boat harbor builds Cedar Pocock Shells. The October issue of Woodenboat Magazine had a feature article on this with a similar photo.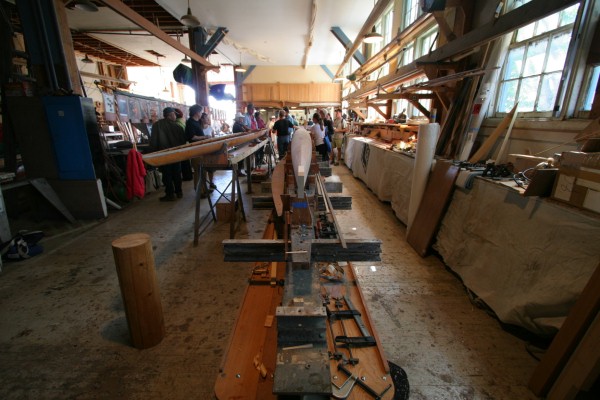 I told Steve when I read the cedar bottom was only 3/32 of an inch thick I thought it was a typo. He said people have been known to put their foot through it.
Lots of boats on display.
Crystal Ember used Western Red Cedar from a salvaged building to strip build this Rangley Lake boat.