Ugak Bay, Sept 21-22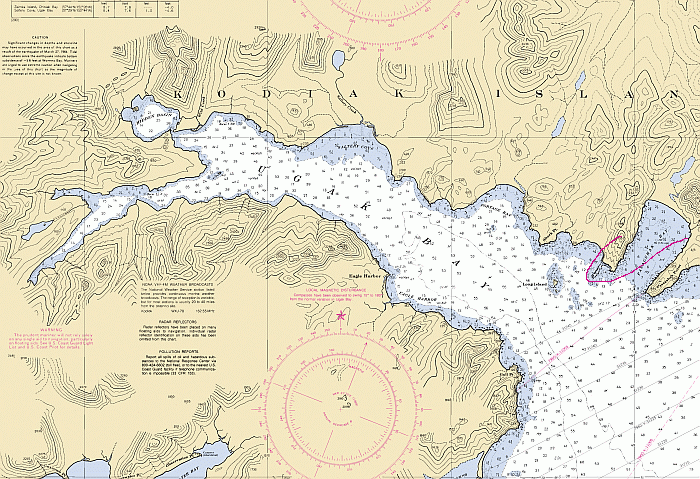 This Summer I moved to Kodiak Island. I look foreward to exploring new places here. One of my first adventures was camping at Pasagshak Bay. The Red line shows my voyage in my recently built Dory.
The weather was rough Saturday so I just fished the lake which drains into the Pasagshak River pictured here.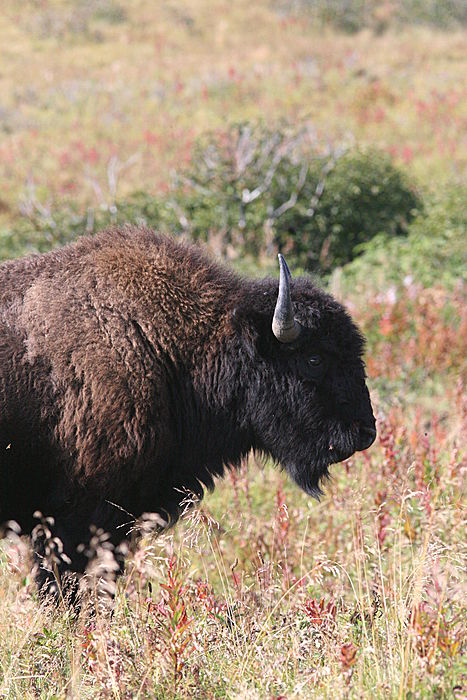 I saw this Bison along the road. They roam free in this area.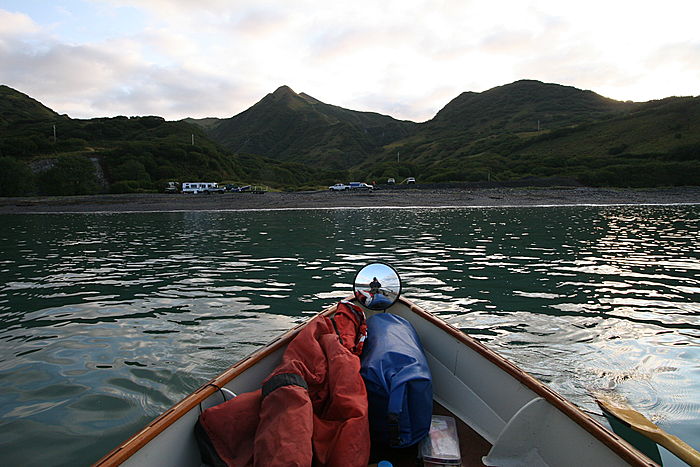 The weather broke Sunday so I launched my dory in Pasagshak Bay with my fishing and hunting gear.
The curved mirror on my stern lets me row without turning my head. It's mounted to a spring clamp.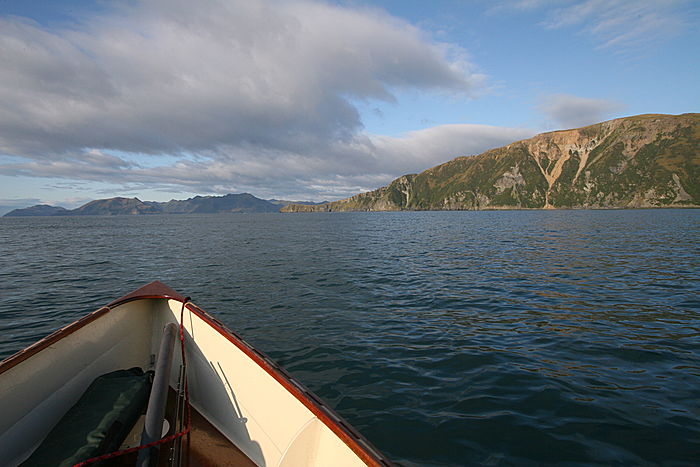 The weather was perfect! I decided not to bring my sail today because I didn't want to risk a capsize with no one to rescue me.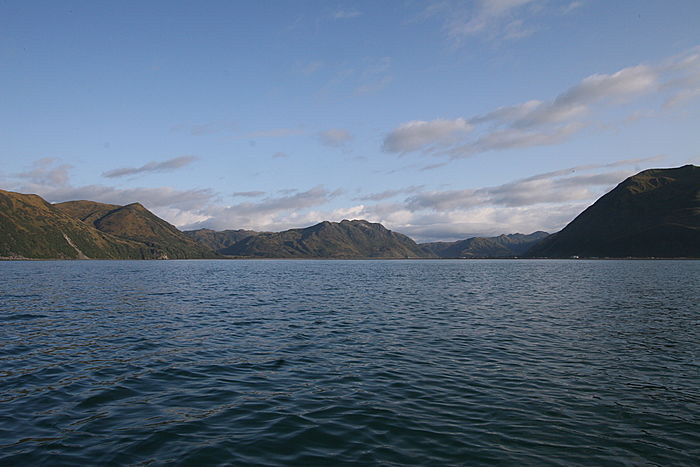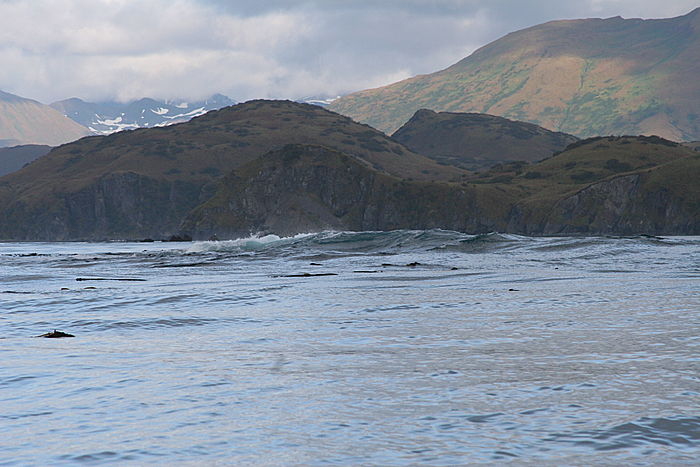 This is big ocean country so the 4ft swells can break on the shoals even when it's flat calm out.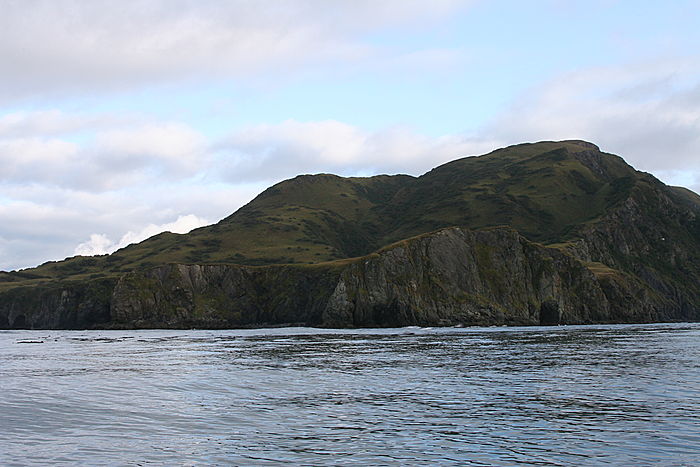 This is the mountain I planned to climb today.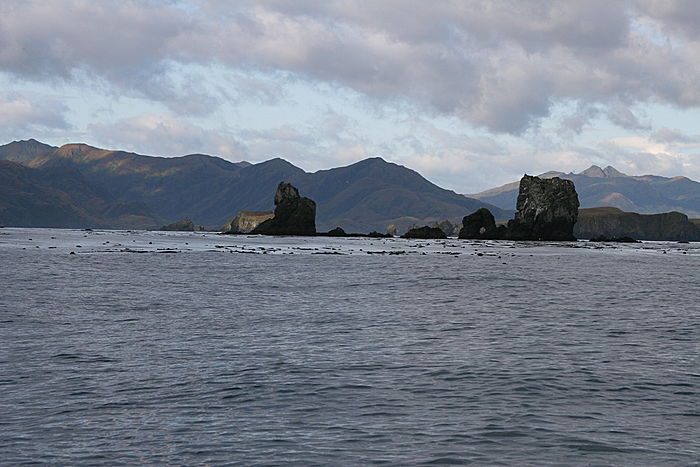 There was a mile long reef I had to paddle around. It was beautiful so I did no mind it one bit.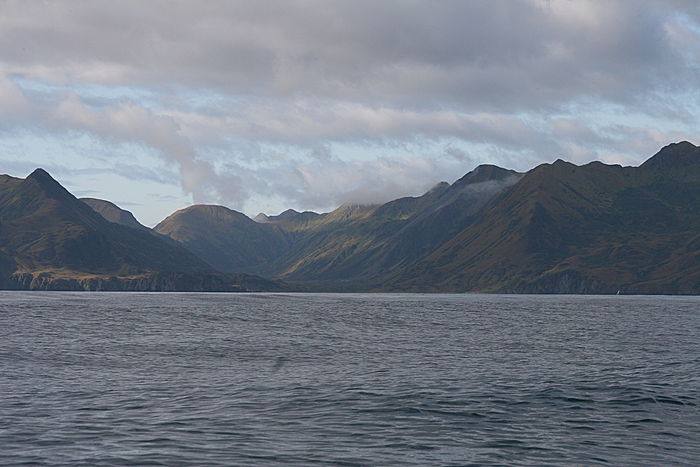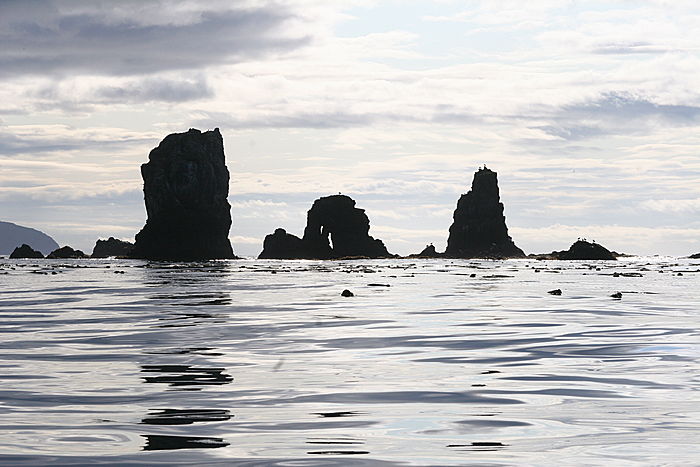 Lots of Cormrants and Puffins.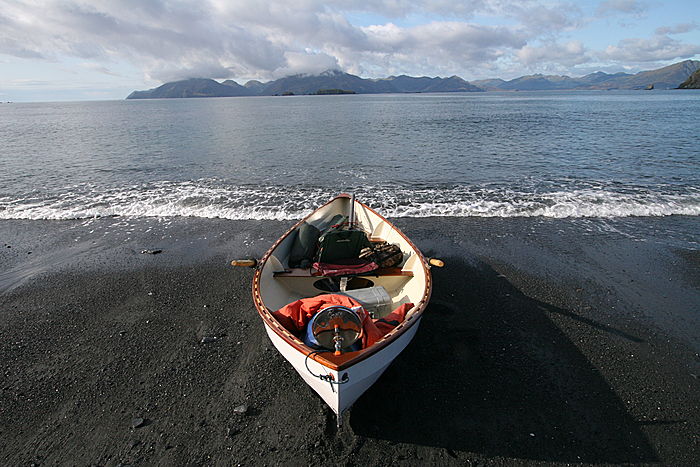 After two hours of rowing I finally made it!
I love this beach. The really nice part is I didn't see any bear tracks. I'd like to camp here someday.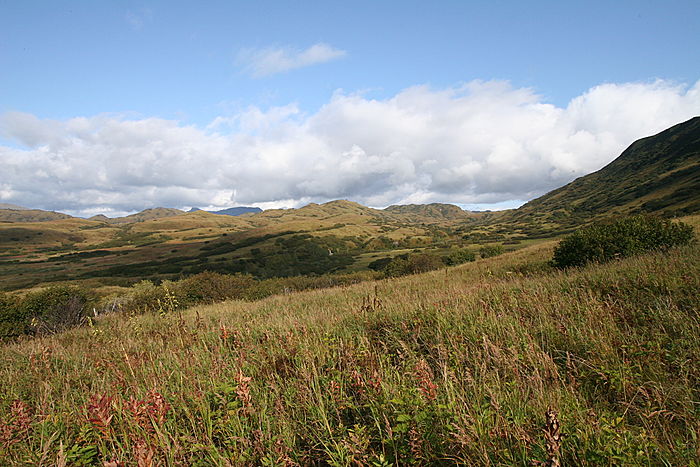 I started hunting the flats. I quickly spotted a Doe.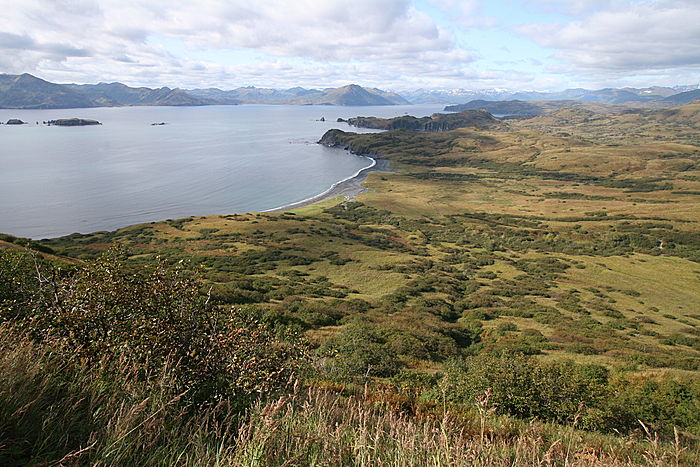 The Bucks are up high so up I go. Here's a bigger version of this nice photo.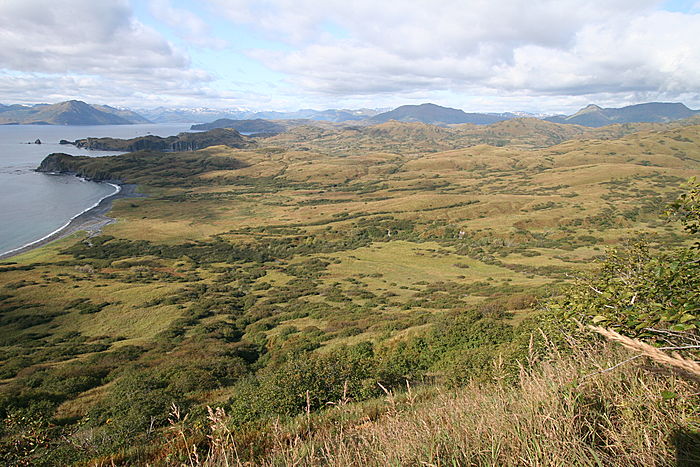 Looking down I spotted another deer in the valley. Not much sign up high yet.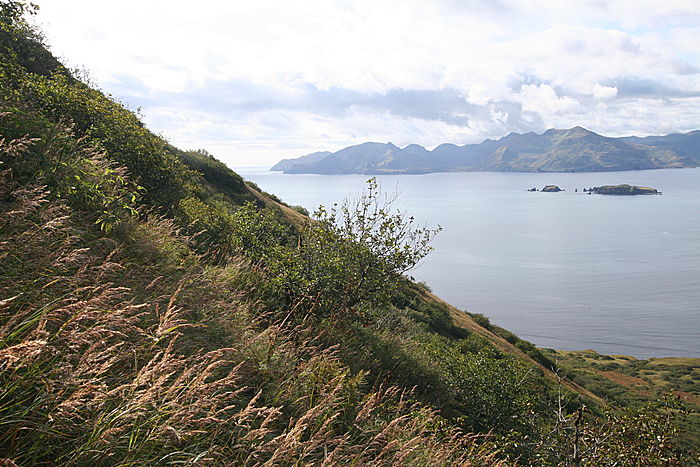 As you can see it's pretty steep. The grass was over my heads in some spots making it very thick and difficult. Finally I gave up.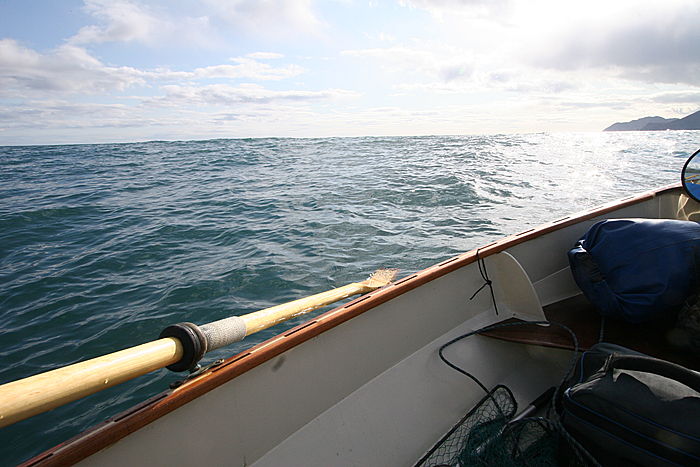 The wind was starting to pick up and the swells were bigger but still no problem for my dory with the two sand bags for balast I filled up on the beach. I fought a tidal current so it took me three hours to row home. I was pretty tired.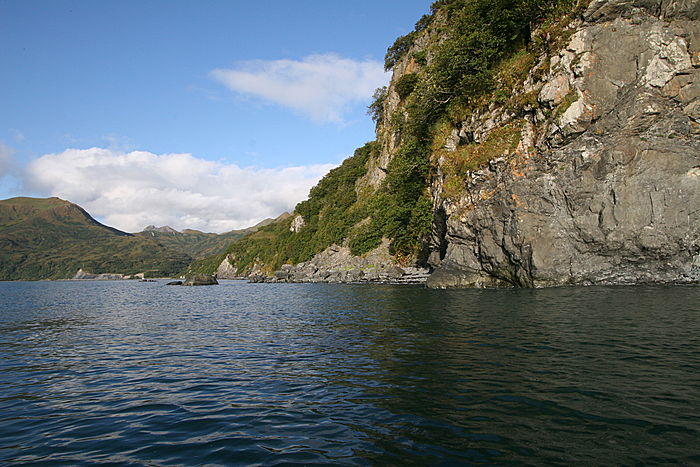 Out of the wind I took a break and I fished for Rockfish with my flyrod. I caught a nice Greenling I ate for Dinner. What a great day!

The End

[Home]