Upper Russian Lake Fishing Trip, June 2006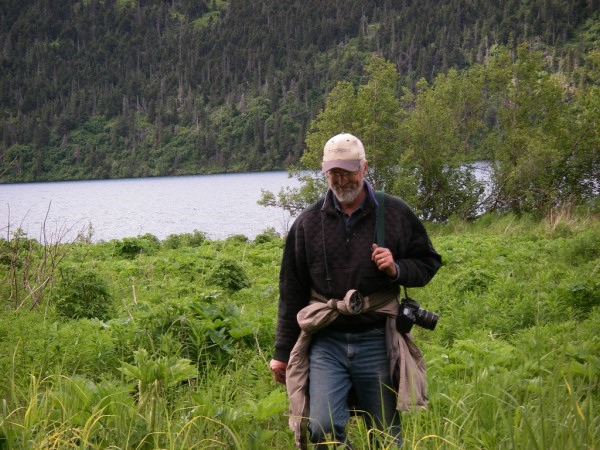 The next day we went for a hike along the lake. I used this trail to carry my float tube on windy days.
Here I am sailing along the lake in my float tube. The wind really pushed me along. I had to be careful not to drift further than I could paddle or hike back.
Colleen and I took a hike down stream and encountered a large Black Bear. He wasn't interested in leaving so we finally turned around.
After a couple days of high winds the lake settled down late at night. We had our best fishing after 10 p.m. during a Midge hatch.
It took me a few days to figure out how to fish the lake but after I did the fishing was pretty good. I did well casting into rising fish late each evening landing over a dozen Rainbows or Dollies up to 18 inches each night. They fought very well for the their size.
Has anyone seen any wildlife?
Paul took this nice photo of some Redhead Ducklings.